Welcome to the Mumba Children's Project website.
Based in the UK our Mission is to facilitate and support the needs of children in, but not limited to, Africa by providing at least one meal per day, clean water, education and healthcare.
We welcome your comments, suggestions and support in the form of Donations or Volunteering.
Please feel free to contact us!
---
Mumba Children's Project News
Please help us ship essential supplies to Zambia.
A forty-foot container full of essential supplies destined for Zambia is sitting in a muddy container park in Rainham, Essex.  The Mumba Children's Project has had an unexpected setback that's meant the funding for shipping the container has been lost so please would you help us raise the  £8500 to send this container to hospitals, palliative care units, schools and an orphanage in Zambia.
To find out more about what the Mumba Children's Project is doing in Zambia Click Here
Below is a Thank you video from the children who have benefited from the attendance of the Mumba Children's Project, Children Center in Mpongwe, Zambia.
Thank Hamstel Junior School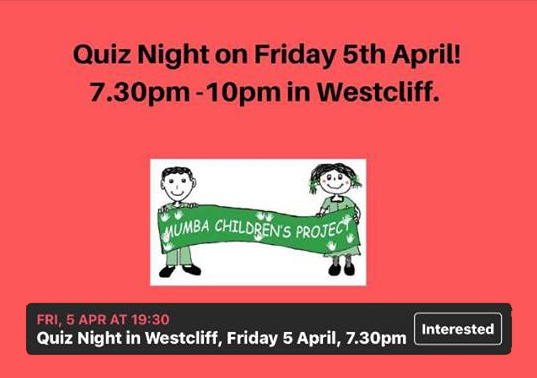 We are delighted to report that our Charity Quiz night on the 5th April 2019, raised £530.00 for the charity.
That's a big help on the way to raising £8500, to ship our container full of donated goods and equipment.
We'd like to thank all who attended for their participation and support.
David our quizmaster does a Mumba Quiz three times a year so keep an eye on the Mumba website and Facebook page for the next.
https://www.facebook.com/Mumbachildrensproject/
---
Knicker's for Africa Campaign goes National
Once again our hats go off to our amazing Ambassador and Knickers for Africa Project Leader, Anita Philpott. This time Anita has secured the support of That's Life Magazine and The Knicker Locker and have made the Knickers for Africa Campaign National! Throughout the month of October That's Life Magazine in association with The Knicker Locker are running a competition to win £250 voucher to spend online at the Knicker Locker... To find out more Click Here
---
Essex Business Women also made the news with a feature story about how their bra's are off to Africa.
Click Here to read the story
---